Pros:
Excellent price to performance ratio

Great overall build quality

Unique design
Sound very dependent on eartips and fit

Low quality stock tips
Introduction

:
The Neon is the second model from KBEar having a single balanced armature driver setup, with their F1 being the first. It has an SRP of 49 USD. The Neon was provided to me for free by Mei of KBEar in exchange for this review. You can purchase it now from your favorite audio gear sellers.

Specifications:
Impedance: 14 ohms
Sensitivity: 105 dB
Frequency response range: 20 Hz - 20 kHz



Source:


Poco X3 paired with iBasso DC03 and Shanling UA1



Test tracks:


Africano - Earth Wind and Fire
Dark Necessities - Red Hot Chili Peppers
Gurenge - Lisa
The Chain - Fleetwood Mac
Monsters - All Time Low
Ours - Taylor Swift
Stay - Mayday Parade
Snuff - Slipknot
Yesterday Once More - Carpenters
So Slow - Freestyle
Aurora Sunrise - Franco
Attention - Pentatonix
Blue Bird - Ikimono-gakari
You're Still The One - Shania Twain
Anyone Who Knows What Love Is(Will Understand) - Irma Thomas
Salamin - Slapshock
AOV - Slipknot
Hey Jude - The Beatles
The Way You Make Me Feel - Michael Jackson



Build:


The shell is made of transparent resin, with a metal nozzle that has a quite larger diameter than most IEMs. Inside you can clearly see the single Knowles balanced armature that they used along with its model and serial number. There is a blue and red dot near the female pins that indicate the left and right side respectively, and when inserting the cable into the driver, the dots should be facing downwards for the correct polarity.

The cable is a lightweight 2 core silver plated copper that is moderately soft and pliable, the plug, splitter and chin slider are made of metal, and with the male pins, KBEar reused pins that were originally for cables that are worn over the ear. Due to this, the L and R indicators are upside down.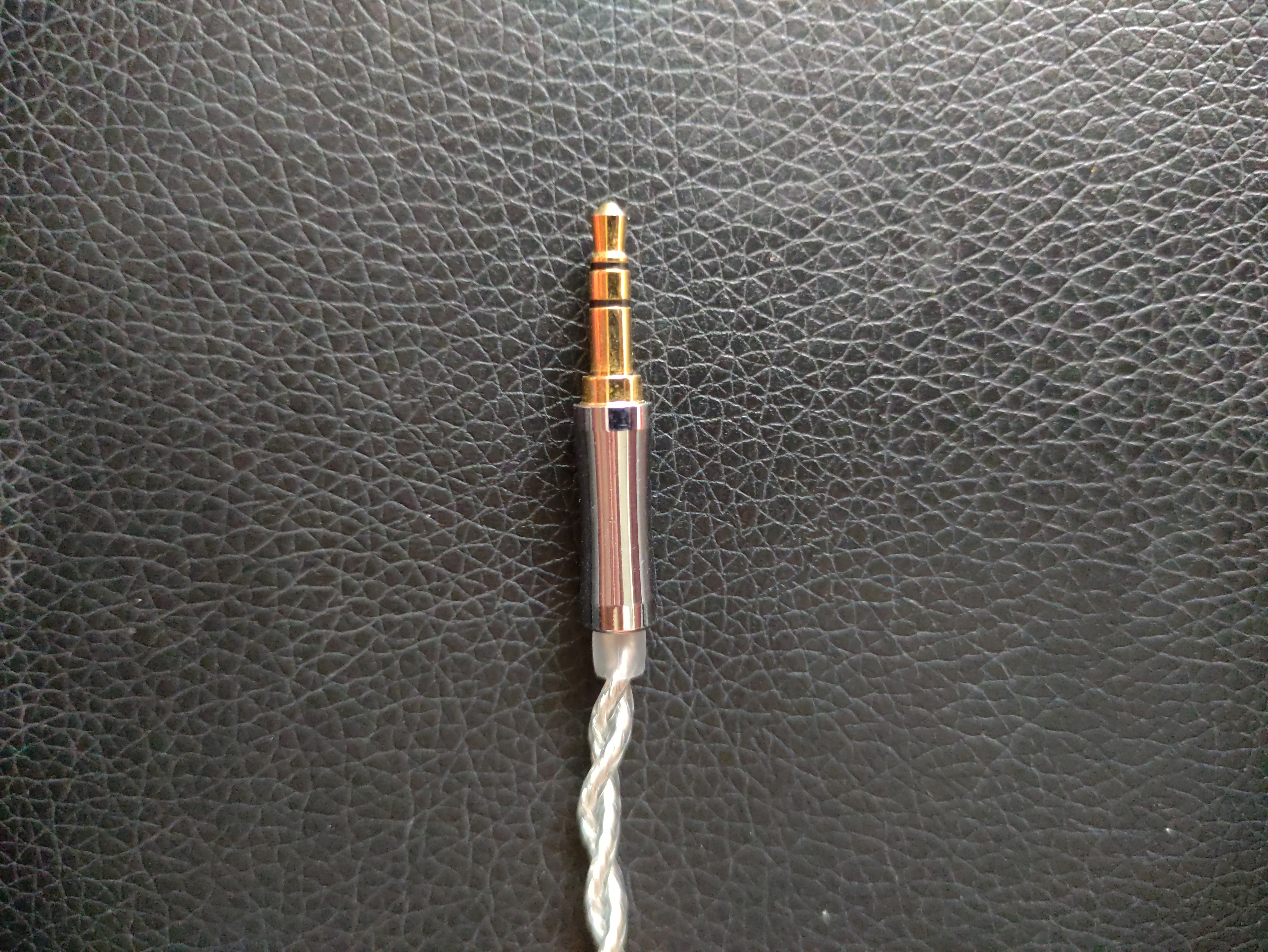 Now before I talk about the sound, I should say that the stock tips did not fit me well. Spinfits were the first tips that came to mind that I thought would fit well and be comfortable. I was right. However, the Spinfit made the sound suffer due to its long stem resulting in a shallow fit. I changed the tips to Acoustune AET06 with a shorter stem, resulting in a deeper fit, and the sound improved drastically.

Now let's get to the sound.



Lows:


The lows have a slightly laid back presentation. Subbass is presented in a tight manner, has a below average reach accompanied by a moderately fast decay. Midbass presence is neutral and at just the right spot, having adequate weight to its punch.

Overall, the lows of the Neon will leave you wanting for more if you are a person who loves bass and/or isn't accustomed to a neutral or flat tuning. That being said, there is still room for improvement should KBEar make another single BA model with a flat signature.



Mids:


The mids are forward and intimate, although it has a hint of being nasal on some tracks. Male and female vocals have an elevated thickness, but still, both sound very articulate, lively, and natural. There is a peak somewhere in the upper mids that you will sometimes hear and interpret it as being slightly "shouty" but it is rare and pretty much negligible.

Overall, the mids make this IEM shine. It is Neon's main strength. It's quite rare for an IEM in this price range to have this quality in the midrange department, therefore making the Neon unique.



Highs:


The highs are neutrally placed and natural sounding. Sibilance was not perceived across all tracks. The decay is a bit slow and is well extended. However, because of the forwardness of the mids, the highs may sometimes get drowned out by it, especially when a number of instruments starts playing. Very noticeable in genres like metal or rock.

Overall, the highs give the Neon a decent amount of clarity and a good level of sparkle that adds an energetic vibe to what some may consider a boring tuning.



Soundstage and Imaging:


The stage has an above average expansion with a very good sense of depth. Imaging is accurate. Layering and separation is good on acoustic tracks but it starts to degrade when the treble gets overwhelmed by the midrange.



Conclusion:


In the budget section of IEMs that is saturated with warm and V-shaped signatures, the Neon is a breath of fresh air. The overall design, especially the type of sound that the Neon will give you, is quite rare in this price range. With lows that will not give you headache, and highs that will not cause fatigue, I recommend this to anyone who wants something smooth and different.